Accommodation
Where to stay?
Treat yourself to the luxury of the beautiful baroque mansion Château Bela in the picturesque nature of southern Slovakia.
Special congress accommodation price for all types of rooms:
€ 145 for 2 people for 1 night with breakfast
Extra beds / night:
Child under 1 year: free
Child under 4 years: € 15
Child under 16: € 40
Child from 16 years: € 70
Information for guests:
Breakfast: from 7:00 to 10:00 am
Check-in: from 3:00 pm
Check-out: until 10:00 am
Parking: free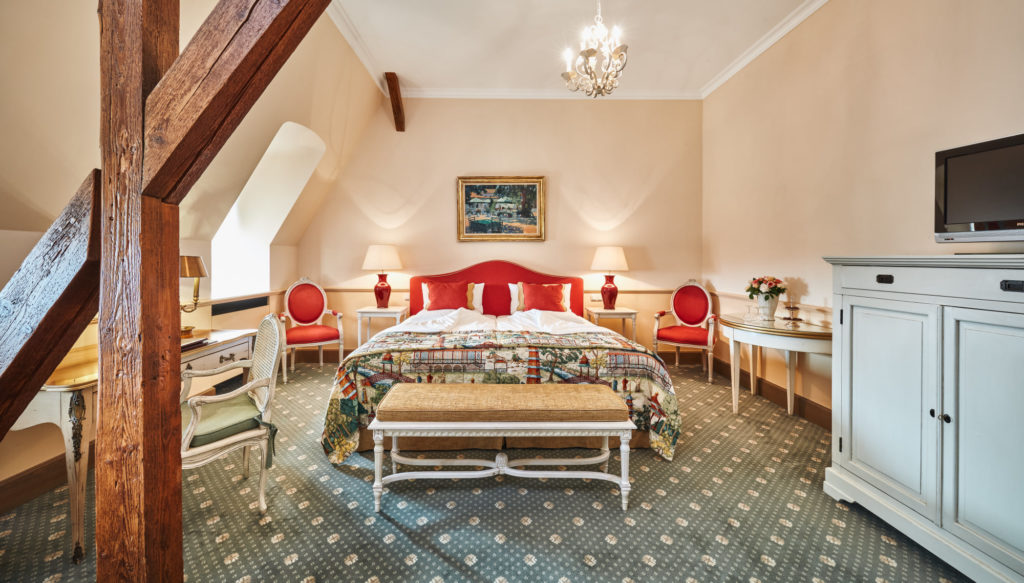 The château, whose history dates back to the 18th century, is located above the Danube River, in the heart of the wine region of southern Slovakia. Reclaimed and carefully revived by the late Countess Ilona von Krockow in the early 2000s, the manor house has become a place of peace and relaxation, a place where you can lose yourself in time.
How to book your accommodation?
Send your reservation to: reception@chateau-bela.com
In the note, state that you are a participant of the International Congress of Family Businesses.
The participants ensure and pay for the accommodation reservation separately.
The capacity of the mansion is limited, so we recommend early booking.
What is included in the accommodation price?
Outside pool
Hotel cinema
Fitness
Use of private gardens and castle park
Parking
Services with a fee
Massages and wellness center services
Shuttle service is available on request (to be arranged individually with the hotel)
How to get to Château Bela?
Other accommodation options nearby:
Grand Hotel Esztergom (15 minutes by car from Château Bela)
Stay in a Superior room for a discounted congress price of HUF 48,900 / EUR 131 (per night for two people including breakfast).
When booking, use the promo code: IRBSVK